It feels like the paths of Red Roses For Me and The Jordans are strangely intertwined. Back in 1991 while compiling a cassette to accompany Red Roses 5, I approached The Sugargliders about contributing. When they sent me back a master tape of their song they included a song ("Concerning You") by their friend, producer and occasional musical contributor Adam Dennis, under the guise of The Jordans. I immediately contacted Adam about also including his song, and although he was somewhat surprised as Josh and Joel had sent it in without his knowledge, he readily agreed.
For Red Roses 6, we decided that instead of a compilation tape a mini-album by one band would be the perfect indication of the big new direction we foolishly thought we were heading in, and a Jordans cassette felt like the perfect selection. When it arrived I knew it had been an inspired choice, the six songs on the tape brimmed over with catchy choruses, heartfelt lyrics and production values that stood them apart from the endless dull Sarah records clones that abounded at the time The fanzine proved to be the best-selling Red Roses and I'd say the cassette had a huge part to play in that.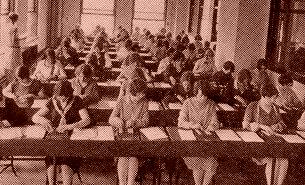 After that we lost touch for quite a while as real life got in the way of fanzines, and all I knew was that AD joined up full time with Josh and Joel in The Steinbecks. Then in 1997 I found out via the IndiePop mailing list that there was a full length Jordans CD available in the US. I got in touch with the label that released it and a little while later had a copy of Katydid to annoy the neighbors with.
The first thing that grabs you with Katydid is you can't believe it was only recorded on a four track and by just one person. It highlights Adam's skill as a producer, a musician and, most importantly, a great songwriter. Take "Her Moon Rising", for example, a gentle lilting song that conjures up memories of his old bandmates The Sugargliders. Understated guitar combines with a sparse bass and drums to back vocals displaying an almost soulful edge and yearning sentiment. Then you have the likes of "Dumb Move," where there's an almost alt. country vibe going on, like the kind of thing Calexico might come up with. Plus, the clever samples mixed in give it a pleasantly cinematic feel. Overall, it's an album you really should investigate and which you can still obtain directly from The Jordans at the URL below.
After the album, Adam eventually found some like-minded souls to join him in The Jordans, including Shane Hill who added another facet to the band's sound. This addition, coupled with their upgrade to a 16-track studio meant I eagerly awaited new recordings from the band.

Now those new songs have finally arrived in the shape of the album The Hallelujah Mine and, once again, I'm shocked and amazed at how much they've progressed. As Adam himself remarked about this album, "This time I wrote a lot of the songs specifically with the album in mind, so there's a real cohesiveness about it."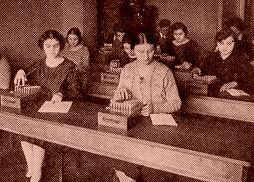 There's also a real consistency to the album. If you've been sitting around waiting for something new from the likes of Edwyn Collins or Prefab Sprout, you should sit up and take notice of Hallelujah Mine. There's nothing fashionable or en vogue here, just perfectly formed songs that immediately sound good and then just get better. The whole album sounds bigger than anything else the Jordans have recorded and songs like "29200" and "I Will Find You" just beg to be played on the radio. The CD is labeled as having two sides, early shift and late shift, and-intentional or not-the songs do feel like they gradually display a greater melancholy edge as the album progresses and the acoustic pickings of "Twilight" mean a song has never been more aptly titled. Just edging ahead of its esteemed company for me is "Someone Has To Pay," one of those songs that immediately paints a picture in your mind. The image of a woman escaping or running away is driven along by the chorus and spoken word verse. This creates a feeling of impending doom-she might be better off just turning the car around.
It's like watching an artist at work. The Red roses tape was a rough outline; Katydid meant you could actually make out what the artist was intending and now, with The Hallelujah Mine, you have something a crowd would gather around to admire and wish to take home with them. Thankfully you don't have to worry about inflated prices-you can buy a copy from the band direct at: